Products
Samsung


1989 - Started at Samsung Machine Tools Division of Samsung Heavy Industries Horizontal and vertical machining center technology partnership with OKK (Japan)
1991 - Turning Center and vertical machining center technology partnership with Mori Seiki 1995 - Transferred to Samsung Aerospace Industries
1996 - 5 sided processing center technology partnership with Toshiba
1999 - Spun out from Samsung Aerospace Industries and established SMEC Co. LTD
Today Samsung represents a full line of CNC Machine tools, from vertical mills, to turning centers, to multi axis turning centers. Our history of building machine tools began and 1985 and boasts designs that have been time tested and continue to improve with our state of the art research and development.

Ganesh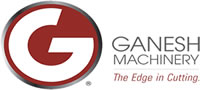 It began with a dream in 1985 to deliver to the market machine tools that provided the highest value and productivity available. We are still driven by this same commitment to you Ganesh Machinery was established in March of 1985 as a small family business. In just three short years the company blossomed into a 4,000 sq. ft. operation, and the growth didn't stop there. By focusing on great customer support and building customer loyalty, Ganesh has expanded into a thriving 15,000 sq. ft. State-of-the-art business, backed by a 40,000 sq. ft. machine warehouse. We have sold and serviced machines in thousands machine shops, manufacturing businesses, technical schools, and distributors across all industries. At Ganesh you will find a diverse array of machines to meet your machining needs. With a full selection of options and unparalleled machine quality, you are sure to find the right Ganesh machine solution that will help grow your business and propel your company into the future in this highly competitive business environment. We are known in our industry for our quality workmanship and professional and friendly service, making us your best choice when you need technical assistance. Ganesh provides you with one - stop shop for all of your machining needs. We provide Multi-Tasking turning machines, CNC machining centers, 5 - axis milling centers, CNC Swiss screw machines, Big - Bore manual and CNC Lathes, CNC turning centers, CNC slant bed lathes and manual & CNC tool room lathes and milling machines. All of our machines are manufactured in our ISO-9001 facilities in Taiwan. Many of the critical components that go into our machines are manufactured in Japan.

Hermle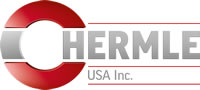 Hermle Machine Company, Franklin, Wisconsin, the North American Headquarters of Berthold Hermle AG, Gosheim, Germany, provides North America's leading manufacturers with the finest high precision machining centers. Since 1987 we've been providing manufacturing solutions, applications assistance, customer training and service to our rapidly growing customer base. Hermle does not stand still, but keeps developing and introducing innovations. Hermle universal milling machines and machining centers can be found all over the world.

YMT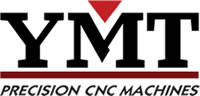 YMT's Private Label CNC machining tools offers unsurpassed performance and reliability. Our machines are built by top machine tools manufactures in Taiwan to satisfy the highest standard demanded by North America market. With our extensive sales and service experience, we seek out and carefully select builders to build machine tools according to our specification tailored to North American customers. By doing so, we are able to furthermore reducing the overhead costs often associated with "name brand" machine tools while offering customers the equivalent or superior quality products and keeping the costs of ownership very affordable.

Hurco


​When Gerald Roch and the late Edward Humston founded Hurco in 1968, they understood the connection between people and computers. Computer technology should help people be more efficient ...not get in their way. Technology should minimize tedious and redundant tasks and simplify work so machinists can be more productive. More than four decades later, their original mission statement is still the cornerstone of 21st century Hurco.

Hurco Mission Statement - "To provide unique, innovative software and CNC controls that help our customers maximize productivity through reduced setup time and multi-tasking on the shop floor."

Komo Routers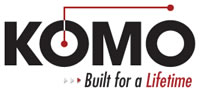 Beyond the Standard. A Full Spectrum of CNC Capabilities. The core of KOMO's comprehensive solutions approach is their complete line of high-speed, multi-axis CNC routing and machining centers, customized to the specific needs of the customers in the woodworking, non-ferrous metals, plastics and solid surface industries. Built from the ground up at KOMO's state-of-the-art manufacturing facility, each KOMO machine is engineered to deliver superior performance and dependability. From precision machining of our own machine bases and components, to high-end CNC control systems, every aspect of every KOMO machine is engineered to provide long-term value.

OKK


Since 1915, customers across the globe have praised the reliability and precision of OKK horizontal and vertical machine tools. It is our philosophy to assure a 100% quality control by producing all key components in house, so for our machine tools, all key components are original OKK parts. Among others, this includes all spindles, mechanical gears, and our precision square slide guide ways as well as special controller features.

Quaser

Quaser Machine Tools Inc. was established in 1991. The Company name was established based on important principles for success in the machine tool industry - QUALITY & SERVICE (QUA SER) and continuous DESIGN INNOVATION. Quaser established long term global relations with large OEM and International Distributor Partners in the Company's history. Quaser's collaboration with international customers, suppliers and distributors has produced unique new machine tool technologies, a strong international supplier network, loyal sales and distribution network and a large global customer base. The Company's commitment to continuous training and development of employees has created the high standards of manufacturing productivity and efficiencies necessary to maintain a competitive advantage in the global machine tool industry.