Products
SMEC


Started as machine tools division of Samsung Heavy Industries in 1989, we have been currently operating our production lines in both Gimhae, Gyeongnam Province and Daegu, Gyeongbuk Province. We develope, munufacture and sell high quality Machining Center, CNC lathe, Intergrated Equipment, Robots and etc. to both domestic and overseas market through domestic sales offices, agencies and overseas dealers.

Machinery business division has been developing the business with a variety of line-ups from small machines to medium and large machine tools aiming at over 60 countries around the world as well as domestic market. We will be gaining a competitive edge in the global market by actively carrying forward the advance of new business such as 3D printer while adding higher value to the exsiting business and intensively fostering intergrated equipment and robots as a future strategy business.

Genmill Genturn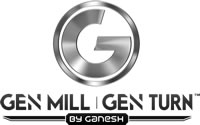 It began with a dream in 1985 to deliver to the market machine tools that provided the highest value and productivity available. We are still driven by this same commitment to you Ganesh Machinery was established in March of 1985 as a small family business. In just three short years the company blossomed into a 4,000 sq. ft. operation, and the growth didn't stop there. By focusing on great customer support and building customer loyalty, Ganesh has expanded into a thriving 15,000 sq. ft. State-of-the-art business, backed by a 40,000 sq. ft. machine warehouse. We have sold and serviced machines in thousands machine shops, manufacturing businesses, technical schools, and distributors across all industries.

At Ganesh you will find a diverse array of machines to meet your machining needs. With a full selection of options and unparalleled machine quality, you are sure to find the right Ganesh machine solution that will help grow your business and propel your company into the future in this highly competitive business environment. We are known in our industry for our quality workmanship and professional and friendly service, making us your best choice when you need technical assistance.

Ganesh provides you with one - stop shop for all of your machining needs. We provide Multi-Tasking turning machines, CNC machining centers, 5 - axis milling centers, CNC Swiss screw machines, Big - Bore manual and CNC Lathes, CNC turning centers, CNC slant bed lathes and manual & CNC tool room lathes and milling machines. All of our machines are manufactured in our ISO-9001 facilities in Taiwan. Many of the critical components that go into our machines are manufactured in Japan.

INDEX TRAUB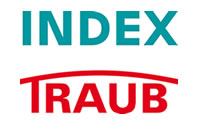 With its INDEX and TRAUB brands, the INDEX Group is today one of the world's leading manufacturers of CNC turning machines. The Esslingen group of companies is present around the world with five production sites, five international sales and service companies as well as 80 representative offices.

The complete machining means that not only the quality and precision are higher but also that primarily the production costs are reduced as a result of the shorter throughput times. This benefit is appreciated by INDEX customers worldwide as it strengthens their competitiveness. The main customers of INDEX turning machines include, above all, companies from the automotive and automotive supplier industries, from the mechanical engineering, electrical engineering and electronics sectors as well as manufacturers of fluid technology and of controls and instruments.

Hermle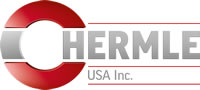 Hermle USA, Inc., located in Franklin, Wisconsin is the North American Headquarters of Maschinenfabrik Berthold Hermle AG, Gosheim, Germany and provides North America's leading manufacturers with the finest high precision machining centers and world-class technical customer support.

At Hermle, we provide true 5-axis milling and best-in-class service, which we believe is paramount for your success. Once you have reached this pinnacle of achievement, it is time to join the winning professionals around the world and Step up to a Hermle.

Our hand-selected network of trusted suppliers ensures that every Hermle machine is built to last and is made out of the highest quality materials. Keeping in mind world-class dynamics, Hermle's carefully honed and detailed process results in nimble, powerful and exceptionally precise machines that are up to any task and deliver a life-time of winning results.

Once you are here, you will quickly realize how we deliver what many call the best machines in the world. Step Up To A Hermle!

Hurco


​When Gerald Roch and the late Edward Humston founded Hurco in 1968, they understood the connection between people and computers. Computer technology should help people be more efficient ...not get in their way. Technology should minimize tedious and redundant tasks and simplify work so machinists can be more productive. More than four decades later, their original mission statement is still the cornerstone of 21st century Hurco.

Hurco Mission Statement - "To provide unique, innovative software and CNC controls that help our customers maximize productivity through reduced setup time and multi-tasking on the shop floor."

Komo Routers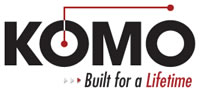 Beyond the Standard. A Full Spectrum of CNC Capabilities. The core of KOMO's comprehensive solutions approach is their complete line of high-speed, multi-axis CNC routing and machining centers, customized to the specific needs of the customers in the woodworking, non-ferrous metals, plastics and solid surface industries. Built from the ground up at KOMO's state-of-the-art manufacturing facility, each KOMO machine is engineered to deliver superior performance and dependability. From precision machining of our own machine bases and components, to high-end CNC control systems, every aspect of every KOMO machine is engineered to provide long-term value.

Smart


The name SMART Machine Tool has a reputation for high quality affordable products and their machine tools division is no different. Producing machines for reputable Taiwanese builders, SMART Machine Tool has been in the machine tool market for over 20 years. We pride ourselves on providing our clients with a broad range of cnc lathes and vertical machining centers that excel in rigidity, precision, and accuracy. Select from a line of over 30 machine models with some models in stock and ready to delivery now. With a core group of distributors spread across the United States, you are bound to find one close to home. And for every investment you make, you can count on your local distributor for superior service, support, and training.

Kitamura


For over 85 years, Kitamura machinery has created innovative machining centers that meet the strictest demands of manufacturers worldwide. By combining the best practices from decades of hands-on experience, extreme personal attention to detail and the latest technology advances, Kitamura Machinery has created a line of horizontal, vertical and 5-axis machining centers that provide customers with improved productivity through easy adaptability, reductions in defects, and accurate, reliable long-term performance. Kitamura has made customer service a priority since the very beginning – across the U.S., and around the world, you can count on the most knowledgeable machining-center service and support as our total commitment to quality, performance and value.

Trak


Since 1963, Southwestern Industries, Inc. has been an industry leader in innovative products for machinist productivity. Trak's engineering, manufacturing and corporate headquarters are housed in 130,000 sq. ft. facilities in Southern California. Trak employs a large field organization of factory-direct sales, service and management personnel throughout North America. SWI — A History of Innovation Founded in 1951 by former Lockheed engineer Dr. Fred Jenks, SWI was originally located in a facility on the border between the present day cities of Culver City and Inglewood, CA. Established as a job shop, the company's primary focus was the development and manufacture of mechanically actuated electrical pressure switches to control fuel flow for Atlas and Delta missiles as well as actuators for the U-2 and SR-71 spy planes.